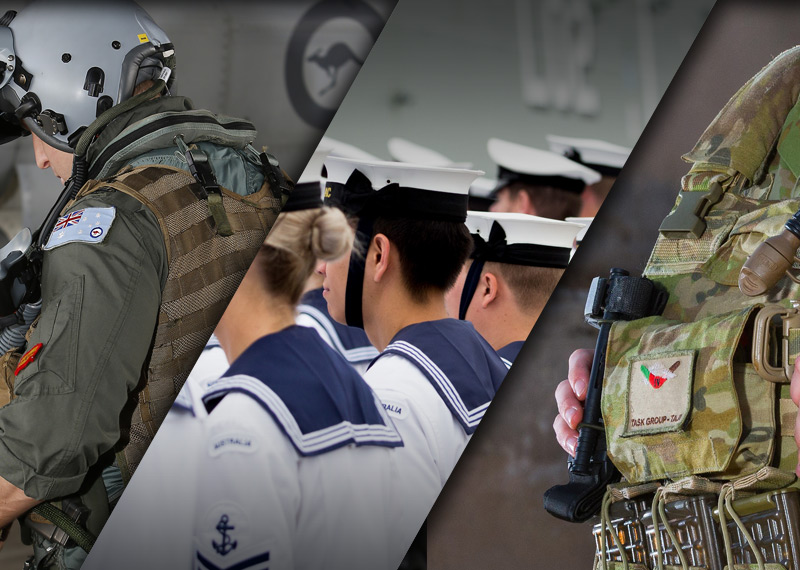 The Department of Veterans' Affairs and Veterans 360 Australia have announced their newest contract worth $120,000, which will operate over the 2018/2019 financial year.
The contract enables V360A to reclaim funds spent on providing immediate assistance to veterans in crisis, by attending to those who are experiencing homelessness, mental health episodes, physical injuries and other complex crises.
In this limited tender contract it is noted that V360A are providing services of, "Supply by particular business: due to an absence of competition for technical reasons."
Working with the Department, V360A aim to address identified issues and seek out underlying causes, which lead to circumstances where complex service delivery is a requirement.
Over the last three years DVA have been accused of doing too little for minorities in the veteran community, whereas the process of sourcing effective programs has taken some time, there are now vast improvements in outcomes for at risk veterans, for which DVA must receive credit.
---
Jay Devereux is the founder and CEO of this veteran centric charity and has been working closely with DVA to tailor programs and resource solutions that are supportive of veterans in the moment they need help.
"There were four other organisations examined during the initial process. We are pleased to see V360A have emerged as the organisation to receive ongoing support from the Department.

We are honoured to see our efforts in assisting homeless and injured veterans has resounded with DVA. Our team works hard to make sure we get to the veteran and provide support, when and where it is needed."

Jay Devereux, founder and CEO
Communication is key in a crisis.
After initial meetings with DVA in 2016, it was decided to purchase and resource a free call 1800 number to ensure even the most isolated veterans had a means to connect with services.
While DVA have the Veterans and Veterans Families Counselling Service (VVCS) 24-hour line, sometimes veterans feel more comfortable speaking with non-government agencies before looking into what is available to them through the Department.
The release of the 1800 number and an Ex-Service Organisation Information Pack, saw newly acquired and formulated concepts being made available to traditional ESOs such as the RSL.
This Info Pack was the primary document that saw Mr Devereux and Chief Operating Officer Tessa Jackson, invited to Canberra in November 2016, where Mr Devereux gave a keynote speech to the inaugural Veterans' Ministers Round-table conference. 
During his speech Mr Devereux spoke of his own homelessness, the time he spent living on the streets of Adelaide, being addicted to amphetamines and eventually spending time in custody for a robbery committed during this time in early 2004.
This raw and lived experience was positively reflected on by then Minister of Veterans' Affairs Dan Tehan MP, as well as the many State ministers and their senior advisers.
---
Tessa Jackson provides a key role in V360A, where she is employed as the Chief Operating Officer.
Ms Jackson is responsible for coordination, communication and operational efficiency of the organisation. With a background in healthcare and counselling, she brings a driven and decisive set of values to the ongoing mission to provide responsive and solutions focused outcomes for any veteran who needs care.
"We encourage all our clients to engage with psychological counselling services and VVCS provide excellent psychologists, individual and group sessions, training for veterans family members as well as for the wider community who have a desire to work with veterans. All our operators are trained through VVCS."

Tessa Jackson, Chief Operating Officer
In 2016 DVA expanded access to the White Card so that anyone who has served in the full-time defence forces can access mental health care regardless of the conditions being related to service.
This expansion enabled much wider access to services such as alcohol and drug rehabilitation, mental health diagnosis and treatment, pharmaceuticals and extended psychiatric therapeutic regimes.
What does V360A do?
Crisis and emergency accommodation
Immediate assessment and referral to medical and allied healthcare
Comprehensive case management
Assistance to alcohol and substance abuse rehabilitation
Advocacy for veterans who have contact with police and the courts
Pre and post prison assistance
Assistance accessing and navigating veteran welfare funds
Suicide prevention training (through VVCS)
VetGuard suicide prevention app
V360 Australia Ltd are a registered charity, who hold PBI and DGR status. We publish our annual income and expenditure to the ACNC website and run our own transparency page. All donations of $2 or more are tax deductible.
Providing solutions for veteran homelessness and service related injuries.

Veterans 360 Australia
---
Thanks for reading!
https://v360.org.au/wp-content/uploads/2018/06/Veterans_360_logo_1200x960HR-phone-300x240.jpg
0
0
Jay Devereux
https://v360.org.au/wp-content/uploads/2018/06/Veterans_360_logo_1200x960HR-phone-300x240.jpg
Jay Devereux
2018-08-04 15:06:01
2018-08-04 16:10:35
Veterans 360 Australia announce new DVA contract.