Transparency
Understanding how your gift helps us bring them to a home.
The first things we ask before gifting money to a not-for-profit are:
is it a legitimate charity?
are they registered with the ACNC?
do they disclose their finances even if they are not required to?
where will the money be spent once it goes from our hands to the charity?
We assume you do too!
For us the answer to these questions is simple: Yes, yes, yes and read on…
Charity Status
While we are often called Veterans 360 Australia or V360A – V360 Australia Ltd is our officialy registered name with ASIC and we are listed with the Australian Charity and Not-for-profit Commission (ACNC). This status was granted to us from 2 December 2015, and although we have not yet reached the benchmark for providing detailed financial reports (income of $250,000 per annum), we submit our information voluntarily to ensure our supporters can see where and to whom their gifts are distributed.
What this means is your donation is accounted for in an approved format and all financial dealings are subjected to scrutiny by this government authority. Deductible Gift Recipient (DGR) status has also been granted by the Australian Taxation Office, which allows us to issue tax deductible receipts for donations of $2.00 or more.
Why gift to V360A?
Your gift helps us locate, identify and assist Australia's vulnerable, at risk and homeless veterans. Depending on their situation we assist our clients into crisis, supported and/or permanent accommodation. We also work closely with medical and mental health providers to ensure  the best care is available from the beginning of our involvement.
Additionally, donations also provide resourcing for those veterans who require ongoing case management while addressing their personal situation and during their recovery from the causes and effects of homelessness.
One hundred percent of our clients are affected by some form of mental health condition. This is why we have evolved into a mental health crisis intervention and referral service.
We have a volunteer national mental health advisor in Sydney, Dr Paul Phillips, and we partner with mental health professionals in hospitals and clinics all over Australia. We established these relationships to implement intervention programs designed to assist current clients and through collaboration prevent many other veterans from becoming homeless or suffering further as a result of their service.
As one of the most dynamic and responsive charity operations in the country, V360A are proud to serve our veterans with passion, drive and a solutions based program that empowers their recovery, rather than enabling co-dependence, which can interfere with their opportunities to live independently with dignity and pride.
Administration
We aim to keep our administration costs low so the money we receive can be used where it is needed. In being mindful of admin costs it ensures our operators are able to concentrate their efforts on the coalface, assisting our vulnerable and at risk veterans.
To date the set-up costs, bank charges, printing, contracted services (such as auditors, accounting and government fees), have come from the Directors' personal contributions and specific gifts from our supporters.  While most of our professional services are sourced from in-kind contributions provided through valued partnerships, some areas of compliance do cost money, which is the same for any not-for-profit organisation.
An example of such a partnership is found with the Smithfield RSL Club Ltd, who recognise our expertise in the area and fully fund our free call 1800 number. This service operates 24-hours a day, seven days a week, to receive crisis referrals and provide immediate assistance to veterans who may not have access to paid telephone services.
In another example: we pay just under $160.00 per month for insurance that covers our staff and volunteers around the country. This provides $20 million cover for public liability and loss of income for staff and volunteers who may be liable for various matters including being injured at work. This insurance is similar to the VITA insurance many ex-service organisations (ESOs), must subscribe to in order to operate.
Furthermore, we must have this administration cost to comply with OHS laws and perform the often risky, sometimes unpredictable tasks this work demands of our dedicated people.
There's a common misconception among the public that operations are counted in costings as 'administration.' Operational costs are a required aspect of our service delivery and do not fall under the banner of administration. However, if any charity or veteran support organisation traveled expressly for a fundraiser (say a bike ride or camping night out), meetings or a media event, that would come under administrative and/or fundraising expenses.
Salaries
Our only paid position is that of our CEO Jay, who receives the equivalent of a mid-range Community Worker salary.
His position requires working between ten and 18-hours a day – often seven days a week – with an added 24-hour 'on call' component to ensure the 1800 number is always staffed by an expert responder. Many may not be aware that Jay worked full-time in this field from April 2015 until January 2017, without any paid remuneration.
The salary we can afford does not adequately reflect the many and varied roles our CEO must perform, both organisationally and administratively, to assist those we work with and ensure V360A remains compliant and functional. His take home pay is a far stretch from the $100K+ salary range of other CEOs in the veteran welfare sector.
Our only other full-time position is that of the Chief Operating Officer, who remains in a volunteer capacity and does not draw a salary or other payments.
Fundraising Costs
We have established an account with PayPal to receive direct deposits, debit & credit card donations, for just 1.1% plus a $0.40c transaction fee. We also allow bank transfers so that we can get 100% of the donation directly into the V360A bank account. Our bank does not charge us any annual or transaction fees for our accounts.
Crowdfunding websites usually charge around 10% – 15% of all donations received, hence we do not use third party websites for our fundraising initiatives.
PayPal Account Transactions
(2015/2016 financial year)
| | | |
| --- | --- | --- |
| Date | Descriptions | Gross |
| June 2016 | Donations | $   347.87 |
| May 2016 | Donations | $1,512.50 |
| April 2016 | Donations | $2,074.83 |
| March 2016 | Donations | $   405.00 |
| February 2016 | Donations | $   276.78 |
| January 2016 | Donations | $       0.00 |
| December 2015 | Donations | $       0.00 |
| November 2015 | Donations | $       0.00 |
Donations Received To Date
In the 2016/2017 financial year we raised approximately $102,000 in total (as yet unaudited). This amount, which includes a government gift, has been utilised to execute our mission and assist those who have come to our organisation in need of assistance.
These gifts have been used across Australia for the benefit of bringing services to vulnerable and at risk veterans experiencing homelessness in a number of circumstances, many of them involving the need for immediate (time critical) responses.
While we work long hours with our clients, we also spend valuable time fundraising and this takes away from other duties and of course the time to relax with our families and loved ones. However, the mission is far from complete and we will maintain our resilience and continue to seek solutions for vulnerable, at risk and homeless veterans as long as there is a need.
What do our finances look like?
Next ACNC financial report submitted in:
0
Days
0
Hours
0
Minutes
0
Seconds
ACNC REPORTING REQUIREMENT
V360 Australia Ltd are not currently required to submit reports to ACNC as we receive less than $250K in total revenue.

FIRST FINANCIAL  YEAR

29/12/2015 – 24/03/2016

Total credits
$4,896.45
Total debits
$2,759.72
Closing balance
$2,136.73
25/03/2016 – 24/06/2016
Total credits
$8,374.65
Total debits
$4,810.61
Closing balance
$5,700.77
SECOND FINANCIAL YEAR

25/06/2016 – 23/09/2016

Total credits
$38,665.17
Total debits
$12,862.74
Closing balance
$31,503.20

24/09/2016 –23/12/2016

Total credits
$17,162.57
Total debits
$37,971.63
Closing balance
$10,694.14

24/12/2016 – 27/01/2017

Total credits
$  2,595.15
Total debits
$11,883.31
Closing balance
$  1,405.98

28/01/2017 – 24/03/2017

Total credits
$18,750.67
Total debits
$14,641.11
Closing balance
$  5,515.54

25/03/2017 – 23/06/2017

Total credits
$15,602.38
Total debits
$20,440.33
Closing balance
$     677.59
THIS FINANCIAL YEAR

24/06/2017 – 22/09/2017

Total credits
$33,467.06
Total debits
$30,967.99
Closing balance
$  3,176.66
Total funds raised since inception
$139,514.10
NAB statements are calculated on the anniversary of the account opening and not the end of a calendar month, which may create anomalies when reading unaudited data.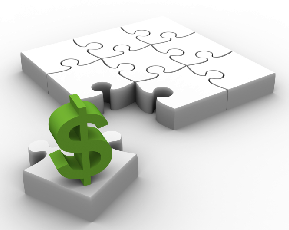 Bottom line
To date our national team has assisted more than 240 veterans, family members and loved ones across a range of different circumstances. That's about 100 a year since inception. As such, we must be mindful of the money we are gifted because we know you worked hard to earn it and in gifting it to help others, you must be satisfied that it is going towards a worthy cause.
Compared with the traditional organisations, we receive among the lowest dollar amount for a registered veterans' charity in Australia. However, we deliver the highest value service per dollar invested and we are determined to maintain this as a standard while assisting many more veterans into the future.
In 2015 we started V360A because we saw a gap in ex-service organisations and how they were (or were not), addressing veteran homelessness. We discovered this gap is part of a national problem that needed the creation of a dynamic, veteran centric, first-responder model.
In our minds it was those veterans already experiencing homelessness who were falling through those gaps, with some resorting to alcohol and substance use to try and forget how far they had fallen, while others were languishing in custody with little hope in life because no one thought to look for them.
Our beginning was born of hope and opportunities and after consulting with several subject matter experts, the founding Board of Directors decided they had to try and assist as many veterans as possible, as effectively as possible and as fast as possible. That gets you to right here, right now!
Enquiries are welcome via info@v360.org.au and donations can be made by clicking the donate button or visiting our gift page here

Please subscribe to our newsletter