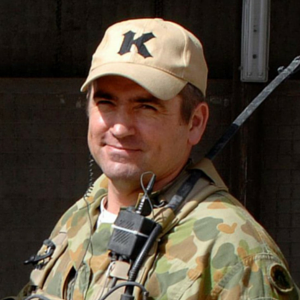 Troy studied Film Making and Law at University before enlisting in the Australian Army as an Infantry Soldier. He served 22 years in the Australian Army, including 16 years (1996 – 2012) as an Operator in the Special Air Service Regiment (SASR).
Troy was Patrol Commander of the lead patrol in the 2008 Battle of Khas Uruzgan, which resulted in the awarding of the first Victoria Cross in 40 years to Mark Donaldson VC. At the time this was the fiercest and bloodiest battle for Australian troops since Vietnam. During the intense gun battle that raged for over 2 hours, Troy received two gunshot wounds and still has a bullet lodged in his body today.
Leah Lawler enlisted in the Army at the age of 19 in 1991 and served until 2002 where she transferred to the RAAF until discharge in 2006.
In 1999 she corps transferred to Military Police so she could pursue her first job choice as a Military Working Dog Handler.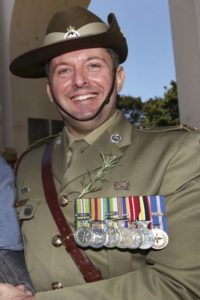 Glenn Kolomeitz is a lawyer and former Army officer living in Gerroa with his wife Emma – a GP in practice in Kiama – and their two children, Nicholas and Lara.
Glenn joined the military in 1986 and completed trade training as an aircraft technician, working on Blackhawk, Iroquois and Kiowa helicopters. He did his Year 12 in the Army and was subsequently commissioned as an officer, serving as a military police officer and investigations manager.